Presair Air Switching system uses a foot pedal actuator joined by tubing to an air switch contained within the medical equipment to be switched. Original equipment manufacturers worldwide use safe switching products designed and manufactured by Presair. The Presair Air Switching system is a DIRECT REPLACEMENT OPTION TO COMPETITORS.
Products Customized to Manufacturer Specifications

Size, material, and performance specifications

Design, color and branding

Fast lead times

OEM pricing
Presairs' Pneumatic Foot Pedals and Air Switches can be found in a wide variety of medical applications such as laser epilation equipment, cosmetic and plastic surgery equipment, image capturing such as MRI and X-Ray machines, dentistry equipment, and many more!
B621BA SERIES | HARD FOOT PEDAL 
This hard foot pedal for heavy duty applications, has a soft internal foot bellow that sends a pulse of air to the air switch turning the medical equipment on/off, creating a hands free operation.
The B62BA-10FT foot pedal is amongst the most popular foot pedals used in medical equipment. This air actuated foot pedal is shockproof, explosion-proof and waterproof. The pneumatic foot pedal contains an internal air bellow. When pressed, it sends a pulse of air through a tube to an air switch which opens and closes the contacts to power the laser. Action may be momentary, alternate or sequencing.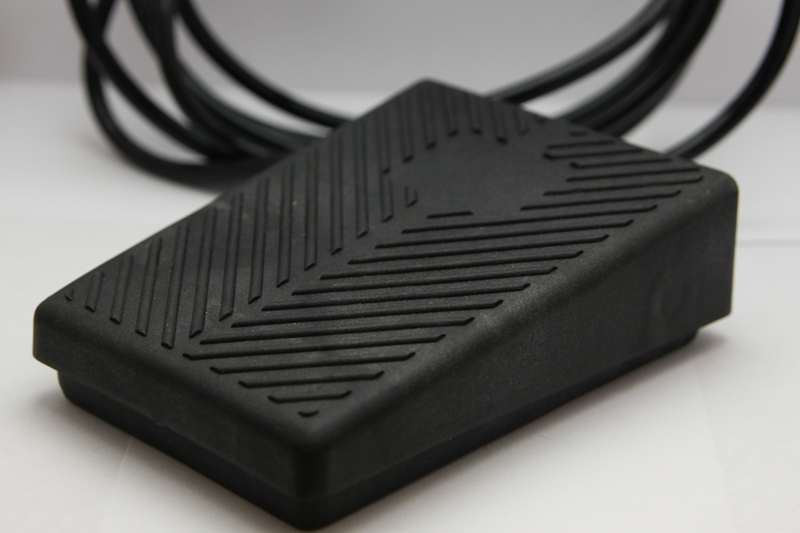 Rectangular Shape
5 or 10 feet Air Tubing (other options available, contact us with your requirements)
1/4″ O.D., 1/8″ I.D. Air Tubing (other options available, contact us with your requirements)
Black
Made from glass filled polypropylene
MADE IN THE USA
Easy to clean and can withstand sanitization and cleansing products.
Other Options Available! Click the images below to view more! 
TINYTROL SERIES | AIR SWITCHES
The Tinytrol Miniature Air Switch is available in both single and double pole, with alternate and momentary action. Tinytrol alternate action air switches can actuate up to 20 feet distance from the air actuator. Tinytrol momentary action air switches can actuate up to 35 feet from the actuator.  Distances of 100 feet are available for both momentary and alternate action. All switches are 100% tested with a 100,000+ cycle life and is 2HP @ 240VAC, with other ratings up to 25 AMPS AND gold contacts available. MADE IN THE USA. UL and CUL Recognized.
Other Air Switches available! Click below to view more options.