Be Alerted when Vacuum Rises or Falls in your System with Presairs' Vacuum Pump Control Switch.
You've heard of our Presair Pressure Alarm but did you know we can also do a Vacuum version?
Presairs' Vacuum Alarm is a perfect way to be alerted when vacuum rises or falls in your system.
  By Pairing a vacuum switch with a quick connect coupling, this allows for effortless setup. A magnetic stack light and/or alarm connected to the switch alerts personnel as soon as the airline drops below your specified inH2O. A protective switch boot keeps connections safe and damage free. Not only will this save you time, but money too. Never miss a line down again! 
The switch 
In this application, we used Presairs' adjustable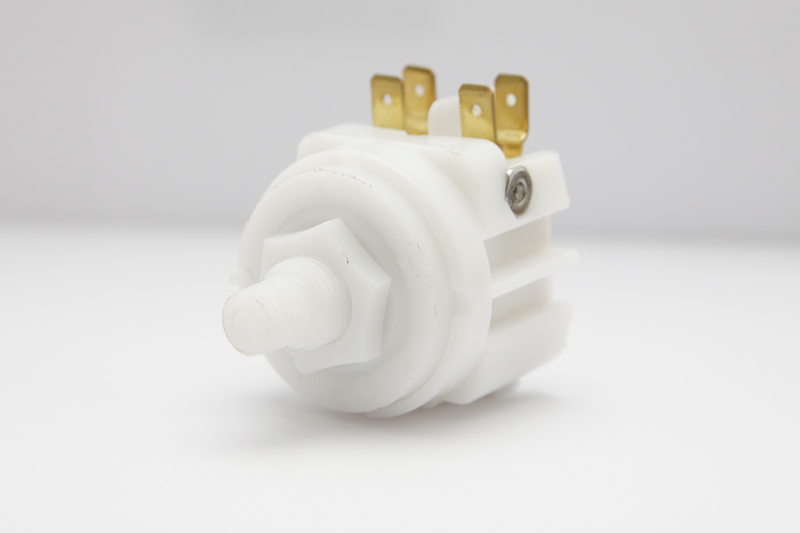 vacuum switch. Its broad range of setting vacuums and high proof pressure rating provided the ideal switch for monitoring airline vacuum. A form-fitting switch boot, made from soft PVC, provides a layer of protection for the wiring terminals of the switch.
PRODUCT DESCRIPTION
This adjustable vacuum monitor kit is the perfect solution for monitoring vacuum and being alerted. A bright light and optional loud audio alarm will notify you the moment vacuum falls too far or rises too high. This will grab the attention of qualified personnel to prevent and fix issues before they cause you significant downtime!
The vacuum switch is field adjustable by using a Phillip's head screwdriver on the microswitch carrier and can be set anywhere between the range you select. All switches are 100% tested at high and low settings and at proof pressure.
Optional magnets can be added to the base of the stack light. This allows you to place the stack light anywhere a metal surface is prese
Vacuum pump control switch Kit includes:
• Adjustable Vacuum switch (range: 2.5 – 300 Inches of Water)
• Differential Vacuum ±10 psi
• Protective switch boot
• Stack light and optional audio alarm function
• Magnets on light base (optional)
The adjustable vacuum switch is UL & CUL rated for 100,000 cycles at 5 Amps @ 240VAC.
Be Alerted when Vacuum Rises or Falls in your System with Presairs' Vacuum Alarm