Presair designs & manufactures a foot switching system commonly found on drain cleaners manufactured by Ridgid, Cobra & Spartan. The drain cleaner footswitch prevents the operator from experiencing electrical shock in these wet & hazardous environments. By using an air operated footswitch, the user isolates them self from the electrical current because there is zero voltage at the point of actuation. The foot pedal connects to an air switch using the desired distance of air tubing. When the foot pedal is depressed a pulse of air is sent through the tubing actuating the air switch, which in turn safely operates the drain cleaner. Because the system uses a maintained air switch, as soon as the operators foot leaves the foot pedal the drain cleaning machine turns off. The drain cleaner footswitch provides convenient power switching to the operator while creating a safe environment.
Commonly found in this application are our air switch, part number TNM425A/10117; and our foot pedal, part number F800BM-5.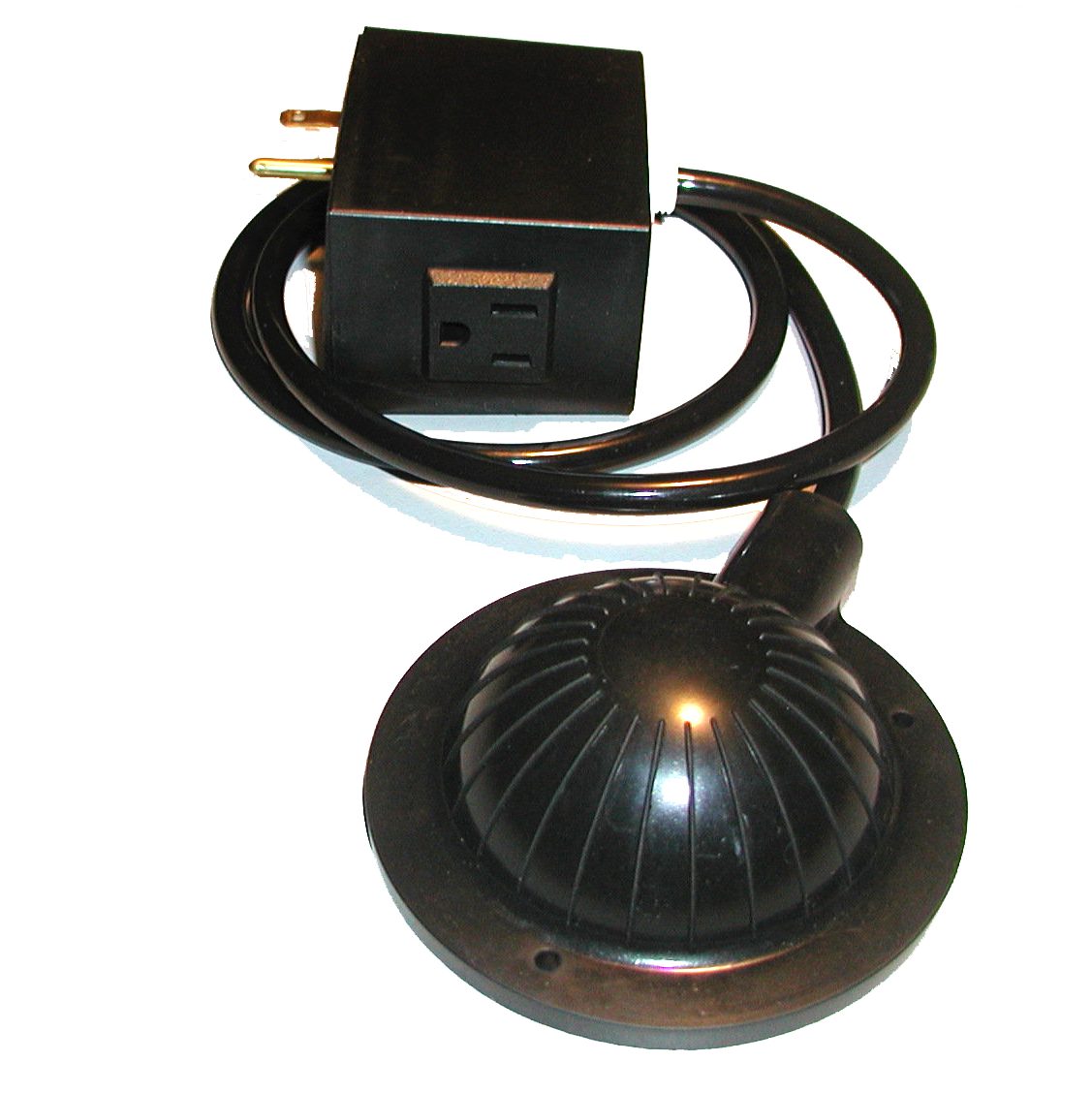 Presair's air switching technology uses a pulse of air to switch electricity on and off, safely isolating the user from the electrical current. Safe, versatile and easy to use, Presair's electric to pneumatic converter box works with many different appliances, such as TVs, lights, computers, stereos, garbage disposers, drill presses, and scroll saws. The air switch box instantly converts any standard 120 volt grounded outlet to a switchable connection.
Simply attach the air tubing, plug the electric to pneumatic converter box into the outlet, plug your appliance in and Presair's air switching technology is ready to perform on/off control of your appliance.