Factory Set Pressure And Vacuum Switch Guide
As an easy guide for you we have created this simple cross reference guide to help you find the part you need. If you have one of the part numbers listed below, simply match it to our part number. Give us a call for for more information or visit our online store to purchase.
Presair designs and manufactures air switches, pressure and vacuum switches. Our Tinytrol Switches are factory set pressure and vacuum switches. These reliable, compact switches have a pressure range of 6 inches of water to 65 psig. Presair switches are UL and CUL Recognized. All switches are made in the United States and our direct customer service would be happy to help you find the right switch for your application.
Click an option below to view more product details or purchase in our online shop.
Can't find your part number listed? Give our direct support a call with your switch or application requirements and one of our customer service representatives will assist you!
**Tip: Search this list for your part number using the Find function of your browser – Google Chrome's shortcut is ctrl-f.
---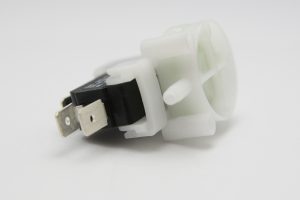 Find your part number listed below for the direct replacement option:
Your Part Number
Our Part Number
Item Description
Buy Now
6773 Series
Tinytrol Pressure Switches
Compact factory set pressure switches

6 inches of water to 65 psig

$34.95
PSW27-1P
TNP118E-1PR
Pressure Switches with 1/8 MNPT Fitting

Factory Setpoint: 1 Psig Rising

Switch Rating: 10A@250VAC (resistive)

Contact Us!
PSW27-2P
TNP111A-2PR
Pressure Switches with 1/8 MNPT Fitting

Factory Setpoint: 2 Psig Rising

Switch Rating: 21A@250VAC (resistive)

$34.95
PSW27-5P
TNP111A-5PR
Pressure Switches with 1/8 MNPT Fitting

Factory Setpoint: 5 Psig Rising

Switch Rating: 21A@250VAC (resistive)

$34.95
PSW27-10P
TNP111A-10PR
Pressure Switches with 1/8 MNPT Fitting

Factory Setpoint: 10 Psig Rising

Switch Rating: 21A@250VAC (resistive)

$34.95
PSW27-20P
TNP111A-20PR
Pressure Switches with 1/8 MNPT Fitting

Factory Setpoint: 20 Psig Rising

Switch Rating: 21A@250VAC (resistive)

$34.95
PSW27-30P
TNP111A-30PR
Pressure Switches with 1/8 MNPT Fitting

Factory Setpoint: 30 Psig Rising

Switch Rating: 21A@250VAC (resistive)

$34.95
PSW27-40P
TNP111A-40PR
Pressure Switches with 1/8 MNPT Fitting

Factory Setpoint: 40 Psig Rising

Switch Rating: 21A@250VAC (resistive)

$34.95
PSW27-50P
TNP111A-50PR
Pressure Switches with 1/8 MNPT Fitting

Factory Setpoint: 50 Psig Rising

Switch Rating: 21A@250VAC (resistive)

$34.95
PSW27V-25W
TNV118A-25WR
Vacuum Switches with 1/8 MNPT Fitting

Factory Setpoint: 25 inches of water rising

Switch Rating: 10A@250VAC (resistive)

Contact Us!
PSW27V-30W
TNV118A-30WR
Vacuum Switches with 1/8 MNPT Fitting

Factory Setpoint: 30 inches of water rising

Switch Rating: 10A@250VAC (resistive)

Contact Us!
PSW27V-40W
TNV111A-40WR
Vacuum Switches with 1/8 MNPT Fitting

Factory Setpoint: 40 inches of water rising

Switch Rating: 21A@250VAC (resistive)

$34.95
PSW27V-50W
TNV111A-50WR
Vacuum Switches with 1/8 MNPT Fitting

Factory Setpoint: 50 inches of water rising

Switch Rating: 21A@250VAC (resistive)

$34.95
PSW27V-75W
TNV111A-75WR
Vacuum Switches with 1/8 MNPT Fitting

Factory Setpoint: 75 inches of water rising

Switch Rating: 21A@250VAC (resistive)

$34.95
PSW27V-100W
TNV111A-100WR
Vacuum Switches with 1/8 MNPT Fitting

Factory Setpoint: 100 inches of water rising

Switch Rating: 21A@250VAC (resistive)

$34.95
PSW27V-200W
TNV111A-200WR
Vacuum Switch with 1/8 MNPT Fitting

Factory Setpoint: 200 inches of water rising

Switch Rating: 21A@250VAC (resistive)

$34.95
PSW28-1P
TVP118A-1PR
Pressure Switch with Center Spout for 1/8 I.D. Tubing

Factory Setpoint: 1 Psig Rising

Switch Rating: 10A@250VAC (resistive)

Contact Us!
PSW28-2P
TVP111A-2PR
Pressure Switch with Center Spout for 1/8 I.D. Tubing

Factory Setpoint: 2 Psig Rising

Switch Rating: 21A@250VAC (resistive)

$34.95
PSW28-5P
TVP111A-5PR
Pressure Switch with Center Spout for 1/8 I.D. Tubing

Factory Setpoint: 5 Psig Rising

Switch Rating: 21A@250VAC (resistive)

$34.95
PSW28-10P
TVP111A-10PR
Pressure Switch with Center Spout for 1/8 I.D. Tubing

Factory Setpoint: 10 Psig Rising

Switch Rating: 21A@250VAC (resistive)

$34.95
PSW28-20P
TVP111A-20PR
Pressure Switch with Center Spout for 1/8 I.D. Tubing

Factory Setpoint: 20 Psig Rising

Switch Rating: 21A@250VAC (resistive)

$34.95
PSW28-30P
TVP111A-30PR
Pressure Switch with Center Spout for 1/8 I.D. Tubing

Factory Setpoint: 30 Psig Rising

Switch Rating: 21A@250VAC (resistive)

$34.95
PSW28-40P
TVP111A-40PR
Pressure Switch with Center Spout for 1/8 I.D. Tubing

Factory Setpoint: 40 Psig Rising

Switch Rating: 21A@250VAC (resistive)

$34.95
PSW28-50P
TVP111A-50PR
Pressure Switch with Center Spout for 1/8 I.D. Tubing

Factory Setpoint: 50 Psig Rising

Switch Rating: 21A@250VAC (resistive)

$34.95
PSW29-1P
TRP118A-1PR
Pressure Switch with Radial Spout for 1/8 I.D. Tubing

Factory Setpoint: 1 Psig Rising

Switch Rating: 10A@250VAC (resistive)

Contact Us
PSW29-2P
TRP111A-2PR
Pressure Switch with Radial Spout for 1/8 I.D. Tubing

Factory Setpoint: 2 Psig Rising

Switch Rating: 21A@250VAC (resistive)

$34.95
PSW29-5P
TRP111A-5PR
Pressure Switch with Radial Spout for 1/8 I.D. Tubing

Factory Setpoint: 5 Psig Rising

Switch Rating: 21A@250VAC (resistive)

$34.95
PSW29-10P
TRP111A-10PR
Pressure Switch with Radial Spout for 1/8 I.D. Tubing

Factory Setpoint: 10 Psig Rising

Switch Rating: 21A@250VAC (resistive)

$34.95
PSW29-20P
TRP111A-20PR
Pressure Switch with Radial Spout for 1/8 I.D. Tubing

Factory Setpoint: 20 Psig Rising

Switch Rating: 21A@250VAC (resistive)

$34.95
PSW29-30P
TRP111A-30PR
Pressure Switch with Radial Spout for 1/8 I.D. Tubing

Factory Setpoint: 30 Psig Rising

Switch Rating: 21A@250VAC (resistive)

$34.95