Presair mechanical vacuum switches make electrical contact when a certain set vacuum has been reached on its input.
Our mechanical vacuum switches are available in multiple styles including adjustable vacuum switches or fixed set point vacuum.
By providing on/off switching from a pneumatic source, Presair vacuum switches deliver critical benefits:
Contact our Customer Service Team at info@senasys.com for customized component options.

Highly stable with good repeat accuracy. All switches are 100% tested at high and low settings and at proof pressure.
Remote operation with complete electrical isolation. UL Recognized. Costs less than conventional controls
Presair switches are designed & manufactured in Eau Claire, Wisconsin U.S.A.
Talk to a product specialist today!
Welcome to the perfect notification product for monitoring vacuum! This simple external solution features a light (optional audible alarm) that's designed to grab the attention of qualified personnel anytime vacuum is rising too high or falling too low in a system. Prevent and fix issues before they cause significant downtime!
Tinytrol Factory Set Vacuum Switches
Tinytrol vacuum switches provide versatile and convenient sensing. Their miniature size and variety of connection styles for simple implementation into any system. These switches allow for simple electrical on/off control over vacuum. As negative pressure rises or falls, one contact opens as the other closes. This provides a perfect solution for monitoring, controlling, and notifying. Vacuum switch is factory set. Adaptor available to enable Tinytrol® retrofit for certain competitors' models with small diameter mounting thread.
Field adjustable vacuum switch. Dual vacuum switches available, factory set to allow each microswitch to operate at a different water vacuum setting. Range is 10% to 25% lower on reducing vacuum. Special differentials available.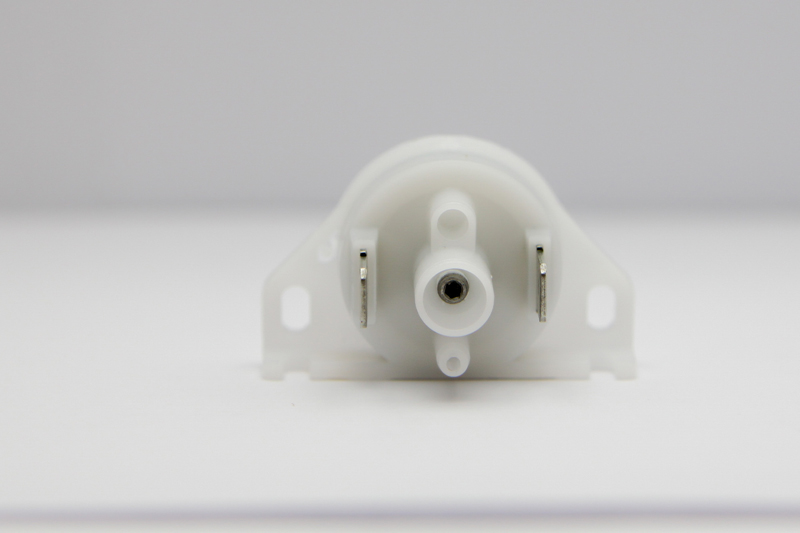 Sensitive Differential Vacuum Switches
Presair's sensitive single pole switches can be adapted to vacuum switches (from .25 IN.W.G. to 45 IN.W.G.) or as differential pressure switches.
These "slow make, slow break" switches can respond to rapid pulsing and the gold plated silver contacts will handle low level switching currents. Optional adjustable air bleeds can be supplied on either side of the diaphragm for pulse-sensing application safe edges or bellows.
PCB Mount Vacuum Switches
Miniature single pole and double pole switches used as vacuum switches where moderate accuracy is sufficient. Vacuum ranges: 6 IN.W.G. to 200 W.G. Vacuum setting marked on switch in inches water gauge. Actuation point is customer specified and set at the Presair factory. Some models allow field adjustment.