You may be wondering what the compatible tubing size is for your air switch, pressure switch, or vacuum switch.  What ID do you need? How about the OD? We have put together a quick guide to make this selection process much more simple! The most common tubing size is 1/8″ inner diameter. Multiple lengths available, contact us for custom lengths and options. To purchase tubing, click on the link below.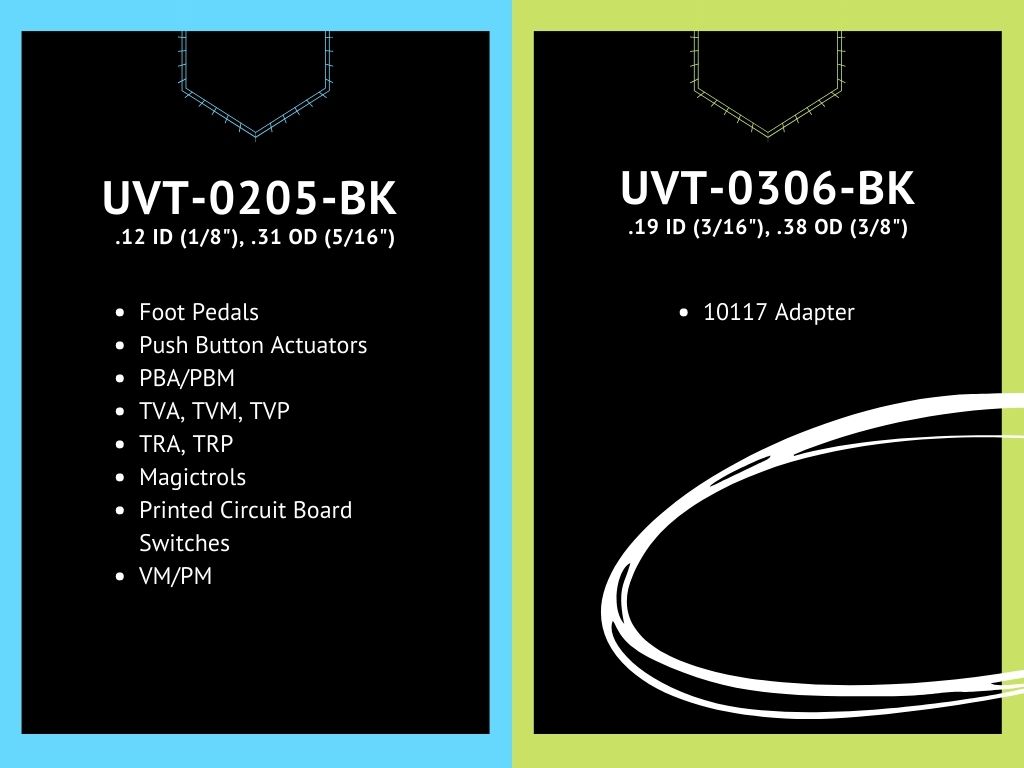 Tubing Description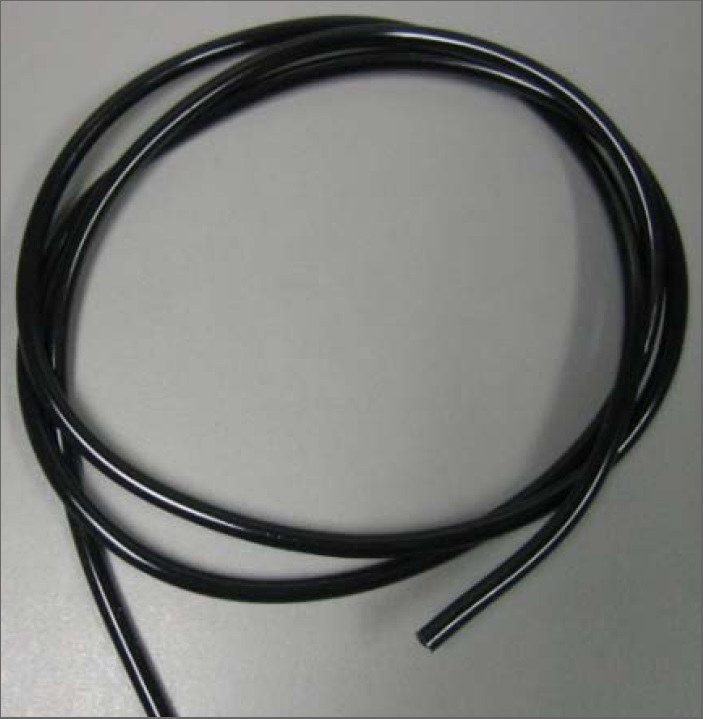 Tubing is an important component of an air switch system so being sure that you have the compatible tubing ID and OD is key. Decreasing the inside diameter and limiting the flexibility of the tubing walls can extend the usable length of an air switch system and also make the system more responsive. These factors must be balanced by other requirements of the system including kinking due to bending, the possibility of crushing, ease of handling and economy.
Part numbers UVT-0205-BK and UVT-0306-BK are made of flexible black PVC and can be cut to fit your specific requirements.  Other options are available, contact us for more information!
UVT-0205-BK-5
• Black Air Tubing
• 1/8″ Inner Diameter
• 5/16″ Outer Diameter
UVT-0306-BK
Black Air Tubing
3/16″ Inner Diameter
3/8″ Outer Diameter
Compatible with Series TN switches & 10117 Aluminum Adapter.
Additional Tubing Options 
T12060C        Clear – 0.12″ I.D., 0.24″ O.D. – Standard Option.
T10040C        Clear – 0.10″ I.D., 0.19″ O.D. – Great for long distance & sensitive applications.
N3                  Clear – 0.12″ I.D., 0.31″ O.D. – Reinforced Braided Tubing
T06040B        Black – 0.06″ I.D., 0.12″ O.D. – Adapter required. Maximum sensitivity & distance.
ID: Inside Diameter
OD: Outside Diameter